Most people haven't always gotten their recipes from cookbooks. In fact, the modern history of cookbooks begins in the courts of medieval Europe, when royal cooks needed to keep track of luxurious recipes for monarchs. Since then, cookbooks have become much more democratic, from the spread of the printing press, to nineteenth century working class cookbooks, to the era of cooking shows and Julia Child. The popularity of cookbooks seems to be driven by changing technology, and today's era is no different.
Izzard Ink Publishing Packages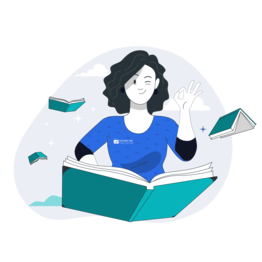 Get A Plan Manuscript Assessment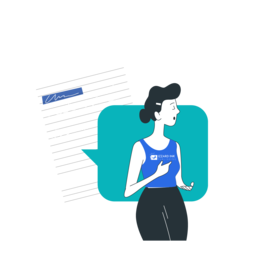 Get Polished Editing Package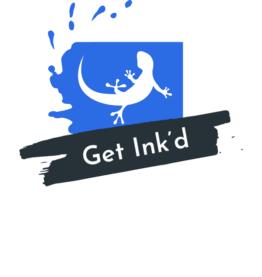 Get Ink'd Publishing Package
Get Out There Marketing Options
Cookbook Publishing in a Digital Age
The revolution in digital and self-publishing has meant that:


you no longer need to score a deal with a major publisher to publish your recipes;


you don't need to be a TV chef or celebrity with a huge platform and audience;


anyone who believes they have recipes worth sharing can find a way to publish;


you don't have to sacrifice the qualitative process that major publishers use;


you can still create a well-crafted, visually engaging book with dishes that turn out exactly the way they're intended.


At Izzard Ink, we've turned the process of self-publishing into a science, with professional chefs and a dedicated facility for testing and photographing recipes—and we've sold over one million cookbooks this way. How did we manage to do it?
If you're interested in publishing a cookbook, you might already have some recipes in mind; or you might just have an idea for a great cookbook theme. You can start by asking yourself the following questions:


Are you looking to publish family recipes? If not, what's the theme of your cookbook?


Is there enough variety within that theme?


Have you been experimenting at home and found the perfect balance for a dish?


Have you worked out some perfect daily meal plans for a specific diet or food regimen?


Do you have enough recipes for an entire cookbook?


Finally, was your grandma's Sunday gravy recipe just too good not to share?


Whether you're starting with a few dishes or just have an idea for a theme, our network includes chefs that can help ghostwrite recipes—creating dishes that suit your goals, and then communicating them to your audience.


They'll get the ingredients, and put the dish together.


They'll help you test recipes, whether you're coming up with recipes yourself, or had chefs create them.


They'll help reconfigure faulty dishes, with similar ingredients and themes (as it was once the case with an egg and avocado dish that come out brown—not something the readers would have been pleased with).


We've had our chefs develop dishes for: keto, Mediterranean, and dessert themed cookbooks.
We know recipe testing can be an ordeal; that's why it pays to have a system in place. Our process usually consists of:


Thinking of which recipes to test on which days, as well as which ingredients are needed and when.


Chefs that typically weigh everything down and test how it will be made at home—with volumes and measurements that home cooks would actually use—such as a half cup of flour, or a tablespoon of cinnamon, instead of a precise weight.


Keeping in mind whether the audience will be using metric vs. imperial measurements.


Considering the climate and elevation, which can affect some cooking and baking processes.


Ready to Start
Your Own Journey?
Of course, there's more to it than meets the eye. Cookbooks are among the most visual books out there. And what makes food taste delicious doesn't always make it look good in a photograph. The help of a food stylist, an expert on these techniques, is essential. We make sure that:


Images of dishes are visually appealing, as they can truly make or break a cookbook.


Food stylists are the ones responsible for preparing the dishes and photographing them—as they know the tricks of the trade.


A well cooked dinner is also magazine-ready (sometimes, meat dishes will be cooked less thoroughly than usual to avoid loss of moisture).


Food will remain stacked (with glazes sometimes added to baked goods, and skewers added to help).


Ingredients match and look good together visually.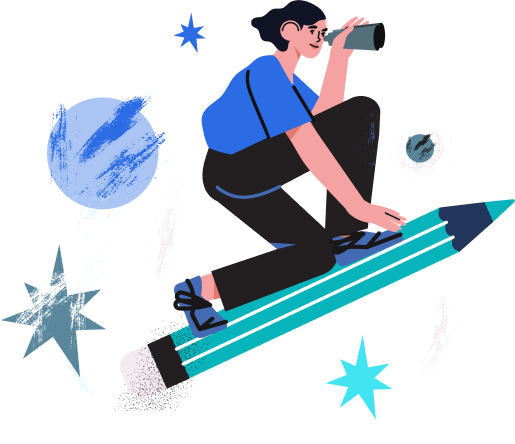 An Art Director will help you, by:


creating a mood board—to visually coordinate dishes and designs for the entire book.


planning what props are needed, and composing a rough layout/ visual concept of how each recipe should look.


creating an individual visual concept for each dish.


making sure all the props are ready and selected before the shoot.


determining the right order and timing to make each dish—as some ingredients expire, and dishes don't stay fresh for too long.


coordinating kitchen and help staff, maintaining communication with the food stylist, procurement, chef, and the photographer (as eight to twelve dishes are often cooked and photographed in one day).


Based on planning by the art director, we'll then tell our photographer what we need (say, 12 images of each dish, a certain number oriented vertically, some horizontal, and some zoomed out and vertical for potential book covers). After that, the photographers:


review the mood board and the book information (synopsis, target audience, author goals, etc.);


set up a stage and lighting and work to ensure that all the efforts of the food stylist and the chef's plating pays off visually in each photo;


upload the photos for our Art Director to format, plan the layout, and keep an eye out for good cover photos.


These then go to the cover designer, who selects photos for a handful of cover designs (cookbooks with a similar audience, the synopsis, and the book's target readers, drawing on years of major publishing design experience), from which our authors ultimately choose. Making dishes look good, as readers expect from a top-quality cookbook, is a team effort.
As you can see, getting that level of quality is quite an undertaking—it's not something cookbook authors can do at home. In our case, we've set up a facility for just this purpose in Cancun—one of the world's leading culinary capitals. With great weather year-round, surrounded by culinary schools and many of the country's top chefs working the cruise ship circuit, we've set up a commercial kitchen where chefs, food stylists, and photographers can work together to test recipes and get perfect, mouthwatering photos of dishes.
Examples of Cookbooks Published in Partnership with Izzard Ink
Even once the recipes are tested, with each dish manicured and posed just right, and all the photos taken with the perfect lighting, our work still isn't done.
Recipes aren't the only text in cookbooks, and introductions to each recipe, chapter, and to the book itself can be written by a chef or dietician. These intros (along with the recipes themselves) will go to a ghostwriter who will compile all the text into a final manuscript (in some cases they may also write the introductions).
That manuscript goes through our editing process, with feedback from James Beard Award-winning book editors. For the editing phase, style sheets are particularly important in cookbooks—weights, measurements, and format need to be consistent throughout.
This can include developmental editing, which is part of the structure and content, line or copy editing focused on sentence-level language, and proofreading, which looks for small errors like typos and misspellings. Editors are there to make sure that the recipes are explained precisely, introduced and checked for mistakes and errors.
Finally, an interior designer will ensure that everything fits together for the interior of the book. Once it has been designed, it will get two review passes and a final proofread.
Printing So Crisp it Makes You Hungry

Last, but certainly not least when it comes to cookbooks, is printing. Quality printing is crucially important for cookbooks. Without quality printing, all the effort that went into food styling, photography, and design means very little.
A high-quality cookbook should have the look and feel of a coffee table book—a conversation piece and decoration for kitchen shelves and tables everywhere. To get there, we use:


museum-quality UV ink which reduces spread and gives a crisp, clean look, which is more vibrant, more appealing, and ultimately, more appetizing;


competitively priced stateside printers, who can simplify distribution and speed up the process;


precision and quality in bringing these dishes to life (as convenient as print-on-demand can be for fiction and nonfiction, it's not right for cookbooks).


The Recipe For Successful Cookbooks
All these pieces of the puzzle fit together to publish cookbooks with dishes that jump off the page and onto your table.
A network of professionals, including chefs, food stylists, editors, photographers, and designers is the foundation on which professional-quality cookbooks are published. It's what readers expect from top-notch cookbooks.
Don't hesitate to give your recipes the same care and attention.
Let's Get Started on Your Cookbook with Izzard Ink's Done for You Cookbook Creation
Wherever you are in your journey, we are here to help and guide you along toward publishing success.
À la carte services may be available under strict circumstances, please inquire for more information.
Done for You Cookbook Creation
"*" indicates required fields