There are so many different ways to publish your book in today's market that many first-time authors aren't sure where to begin. Every book project is unique, with different needs, goals, and audiences to reach. Although every book needs expert support to reach professional quality, there's no "one-size-fits-all" plan, and no "one-size-fits-all" price.
With that in mind, the steps below map the process from start to finish, with estimates of cost. Not every project will need every step, and each step will itself be custom-tailored to give your book exactly what it needs. Find the best path through the publishing landscape with a team of experts, ensuring your book reaches top quality and has the best possible chance of success.
or scroll to see more details
Izzard Ink Publishing Packages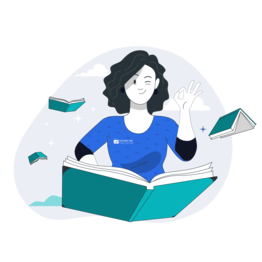 Get A Plan Manuscript Assessment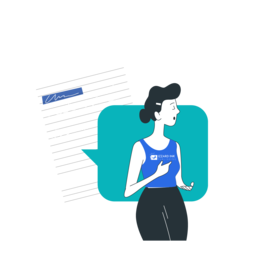 Get Polished Editing Package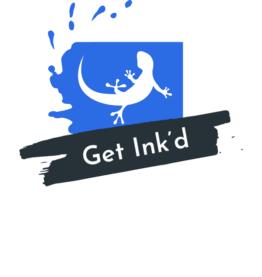 Get Ink'd Publishing Package
Get Out There Marketing Options
For most books, our process begins with our manuscript assessment, which starts at $595. In this roughly two-week process, two professional editors with major publishing experience review up to 7,000 words and provide a document with specific feedback, examples, and recommendations. Izzard's sophisticated AI assessment is also included, with its own detailed analysis of tone and writing quality.
Get a Plan Manuscript Assessment in a Nutshell
Actionable Feedback
Detailed enough to revise on your own, or bring to another editor – useful even if you're not sure about publishing with Izzard Ink.
Professional Advice
The first chance for many authors to receive feedback from experienced publishing professionals, before making the larger investment and commitment to publish.
Specific Examples
Specific examples and recommendations from within the text, to help improve your writing.
AI Empowered
Sophisticated AI manuscript assessment using our proprietary software.
1-on-1 Meetings
1-on-1, 30-minute meeting with our lead editor to review the findings and discuss an Action Plan.
Action Plan Document
To map goals, flag issues, consider your audience, and plot a path to success.
SEO Ready
Action Plan includes our research to find optimal SEO keywords and BISAC categories for marketing.
Each Publishing Journey
is Unique
In some cases, we may find that reworking the manuscript with a writing coach could be the best next step. For others, if the manuscript assessment determines a path to publishing a top-quality book, and we've worked with the author on an Action Plan to get there, then editing could be next.
Editing
After your assessment, you'll have a good idea what type of editing is recommended and why. This can range from a light copy edit dealing with language on the sentence level, to a deep developmental edit addressing structure, plot, content, characters, and more.
Developmental editing starts at $3,500 for a 50,000-word book. Copy editing starts at $1,350 for a 50,000-word book. Our manuscript assessment will help determine your book's editing needs.
Get Polished Editing in a Nutshell
Experienced Editors
Editors with years, and often decades, of major publishing experience
Tailored Know-how
Knowledgeable in your book's genre and audience
Multiple Options
Choose your editor from up to three options
Project Management
Worry-free project management
All About Your Vision
Dialogue with editor to clarify your vision
Revisions
Several rounds of changes and comments
Action Plan
Action Plan keeps editors focused on your goals
Above & Beyond
Once they've worked with your book, editors can help with other parts of the process, such as marketing
Once you're comfortable and satisfied with the content, and your vision is coming together with seasoned professional feedback, it's time to move to publishing.
Get Ink'd
Publishing
Package
Starting at $10k, our Get Ink'd Package includes everything you need to get your edited manuscript published.*
Expand each section to go through the included services in detail.
*Packages available for specific genres, such as cookbooks starting at $15k, and children's books at $8k plus the cost of illustrations.
Once you've mapped out a plan to publish, you'll have the chance to meet with PR experts for a consultation. They can help determine what further marketing steps would be most helpful to reach your particular audience. A few options are available to suit different budgets and goals.
Beyond the basic marketing components offered in the Get Ink'd Package, some authors may benefit from more extensive marketing help. The Get Ink'd Package includes a consultation with a PR firm to make recommendations and determine if your project could benefit from a PR campaign. Full time PR campaigns start at $4,500 per month, and in some cases a part-time option may be available. Radio campaigns start at $1,300 per month.*
*Publicists are selective, and will need to accept the book for a PR campaign – they will only take on projects with the highest chance of success. Media placement is not guaranteed in PR campaigns.
Get Out There Marketing Options in a Nutshell
Print and Online Media
Opportunities
Finally, some authors may need to consider a press run – the more conventional method of printing in which a set number of copies are printed ahead of time. This requires more planning and makes distribution more complex, which is why print-on-demand – in which a single book is printed for each order – is included in our Get Ink'd Package. This will be the best option for most books, but if it doesn't work for yours, we can offer press run options as well.
For vibrant and visually focused books such as art, coffee-table, and children's books, we can offer high quality press runs from overseas printers, or US-based printers at prices that compete with overseas printing. Note that price will vary based on details like size, paper type, color, etc. However, the base cost to set up a press run means that most will start around $10k, and the per-book price will go down based on volume. This generally means print runs aren't practical for less than 500 to 1000 copies, and become more economical at higher volumes. For print runs, books will need to be accepted by a third party distributor who can help manage inventory and distribution.
Schedule a Consultation
with an Izzard Ink Expert
Wherever you are in your journey, we are here to help and guide you along toward publishing success.
À la carte services may be available under strict circumstances, please inquire
for more information.