MAJOR PUBLISHING COMPANIES?
Although independent publishing has made vast, once unthinkable inroads in claiming a share of the publishing market in recent years, major publishing companies are still a crucial part of the industry—as well as the favored option for many authors.
The Big 5 publishing companies account for somewhere in the neighborhood of 80% of the trade publishing market in the US. Any author deciding how to publish their book should gain a basic understanding of how this industry works, what these companies could each offer aspiring writers, as well as the drawbacks and alternatives.
The Big 5 Publishing Companies
1. The Hachette Book Group
For children under 5 to 7 years of age, books will typically focus on illustrations, with only simple text. For these books, concepts and messages must be communicated primarily through rich illustrations and images.
Older readers, generally starting between the ages of 7 and 10, begin to read text-based chapter books with more complex storylines and conflicts. They may still include a few illustrations, but the text will tell most of the story.
Even once you settle on a chapter book, you'll need to carefully consider your specific age group to determine the right language and content.


1,400+ adult books (including up to 100 digital-only titles)


300 books for young readers


700 audiobook titles (including print and download-only titles)


PARENT COMPANY
Lagardère Publishing
IMPRINTS BRANDS
Some of Hachette's divisions are Hachette Digital, Faith Words, Orbit, Yen Press, Grand Central Publishing, and Hachette Audio.
ANNUAL REVENUE
$2.7 billion (2019)
HEADQUARTERS
Paris, France
HarperCollins is the second largest major publishing company after Penguin Random House, with more than 10,000 books published each year through its 120 imprints. Notably, HarperCollins is owned by News Corp, which owns Fox News, the New York Post, and the Wall Street Journal, among others.
Book publishing accounts for about 19 percent of News Corp's sales. They are known mostly for consumer books, publishing about 10,000 new books annually, in 16 languages, with a catalog that includes 200,000 titles.
COUNTRY OF ORIGIN
United States, United Kingdom
IMPRINTS BRANDS
Avon Books, Broadside Books, HarperTeen, HarperCollins Children's, Harper Business, Harlequin Romance, Newmarket Press, William Morrow, HarperAcademic, and many others.
ANNUAL REVENUE
$1.5 billion (2019)
HEADQUARTERS
New York City, United States
Macmillan is a German family-owned company, which provides limited financial data to the public. It has imprints in the US, Germany, South Africa, Australia, and the UK, among others.
They specialize in textbooks, particularly STEM (science, technology, engineering, and math).
PARENT COMPANY
Holtzbrinck Publishing Group
COUNTRY OF ORIGIN
United Kingdom
IMPRINTS BRANDS
Henry Holt and Company, St. Martin's Press, Farrar, Picador, Starus and Giroux, Macmillan Audio, and Macmillan Children's Publishing Group.
ANNUAL REVENUE
$1.4 billion (2019)
HEADQUARTERS
London, England
This massive company publishes 15,000 books each year, with almost 250 imprints, making it the largest of the major publishing companies. Random House and Penguin merged in 2013, combining their adult, children's, and non-fiction print and digital trade book divisions.
Before this merger, there was a "Big 6" list of major publishing companies. Penguin Random House is known primarily for publishing consumer books.
PARENT COMPANY
Bertelsmann (75%), Pearson PLC (25%)
COUNTRY OF ORIGIN
United States
IMPRINTS BRANDS
Knopf Doubleday Publishing Group, Penguin Group U.S., Random House Publishing Group, Crown Publishing Group, Dorling Kindersley, Random House Children's Books, and others.
ANNUAL REVENUE
$3.3 billion (2019)
HEADQUARTERS
New York City, United States
Simon & Schuster is part of the CBS Corporation. They publish 2,000 books each year under 35 imprints. They were originally founded in 1924, and have been owned by Viacom, Gulf + Western, and Marshall Field at various points in their history.
Like Penguin Random House, they are also known mostly for their consumer book publishing. In 2019, Simon & Schuster imprints had a total of 200 New York Times bestsellers. Since December 2019, they've been a part of ViacomCBS Corporation.
PARENT COMPANY
CBS Corporation
COUNTRY OF ORIGIN
United States
IMPRINTS BRANDS
Howard Books, Pocket Books, Atria, Gallery Books, Free Press, Folger Shakespeare Library, Simon & Schuster, Scribner, Touchstone, and Threshold Editions.
ANNUAL REVENUE
$830 million (2019)
HEADQUARTERS
New York City, United States
In the not-too-distant past, these publishers were simply the only way authors could publish a book with any real hope of success. This is far from the case today.
Are You Ready to Start Your Self-Publishing Journey?
Challenges and Benefits of the Traditional Path
With traditional publishing, the process begins with authors getting a literary agent, who shops their book around to those major publishers, using their established network and their knowledge of how to market a book.
You'll research agents, find one with experience in your book's genre, and submit your book. And once you've landed an agent, the process of getting a publishing deal has only just begun. They may also suggest revisions for your manuscript.
Major Publishers Are Selective
In other words, even in a best-case scenario, it takes years to publish this way. And depending on the genre, more often than not, even skilled authors won't get a publishing deal in the end. Major publishers focus on books that have the clearest chance to reach widescale success.
If you do get a publishing deal, there are some great benefits. You'll have experienced professionals working on editing, designing, and marketing your book, and they'll have decades of experience in understanding what sells.
Both your agent and publishing company are betting that they'll be able to make money off of your book's success, which is why they're so selective. However, in addition to their selectiveness and the long timetable, the other downside here is that you'll only make a small percentage of royalties from your book in the long run.
Independent Publishing Options
Conversely, self-publishing offers full control over creative decisions, as well as nearly all of your revenue, and your book can often go from a completed manuscript to publication in a matter of months. On the other hand, it requires an up-front investment in your book.
The publishing world is now full of options beyond those traditional publishers, but it's important to find the right one for you.
Just watch out for vanity publishers. These "publishers" basically charge authors to print and distribute their book, with no attention to quality and services that barely go beyond what the author can do themselves on Amazon. They'll publish anything, happily taking your money and not giving much in return that you couldn't do yourself.
A good independent publisher is your partner, and they will help you navigate the publishing landscape to give your book as good a chance in the market as books published by a Big 5 publisher.
Izzard's Collaborative Process
In other words, the best independent publishers take cues from the traditional publishing process, while offering the benefits of self-publishing. At Izzard, we take it even further. Our collaborative approach works with authors to build a team of professionals for their book—the very same individuals who've helped traditional publishers produce bestsellers.
Our editors, designers, and other team members have years of experience working on traditionally published titles. After we dive into our network to select a choice of editors and designers with relevant experience, we'll offer a handful of options, letting you hand-pick the perfect team for your book.
Free Self-Publishing Resources
Download Our Exclusive Workbook for Self-Publishing Authors
The Workbook will provide you with tools to:


Define your goals. A free consultation is just the beginning.


Refine your manuscript. Make necessary edits and remove any over-staging.


Create a business plan for your book. This will empower you to begin the process of self-publishing.


Ready to Start Your Publishing Journey?
Wherever you are in your journey, we are here to help and guide you along toward publishing success.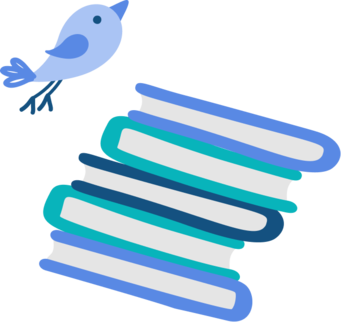 Subscribe for Self-Publishing Pro Tips and Free Resources Delivered Directly to Your Inbox
(We don't send emails often, but when we do, we make sure it counts)